Educational work by the AACF in Senegal
The African Aquatic Conservation Fund's education and awareness program on marine protected species for schools in Senegal is focused on African manatees, cetaceans, and sea turtles. Most of the schools where we give presentations are located on Senegal's central coast. We focus on these marine species because although most students recognize them, they are unaware of the threats they face and their protected status. Science education of marine species is not emphasized in Senegal's primary and secondary schools, despite the country's strong dependence on fisheries.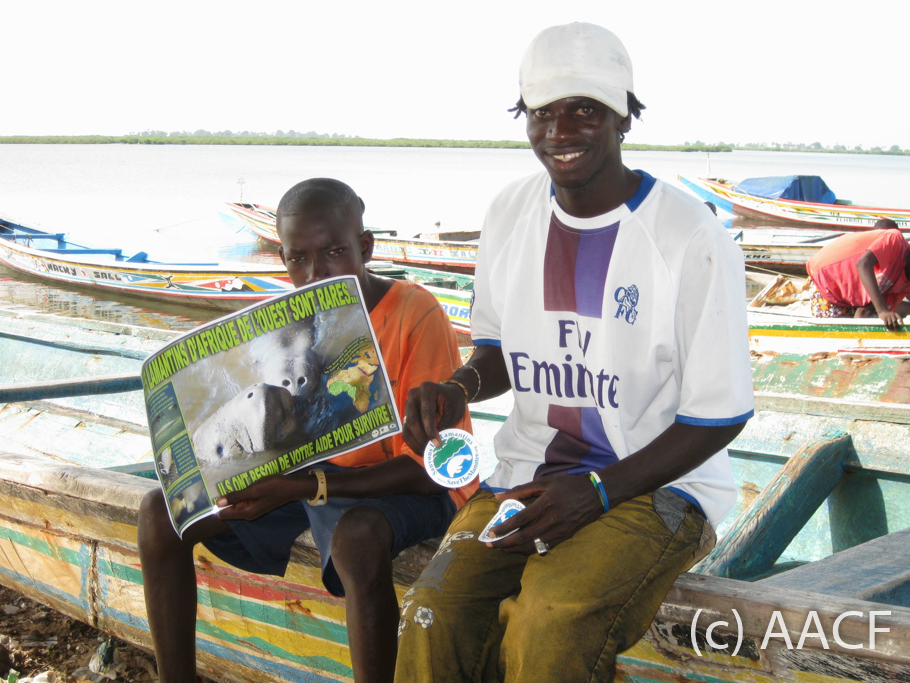 Prior to each program, we administer a questionnaire to all students to establish their baseline knowledge of marine life, protected species, and marine pollution. Then a program including a power point presentation on these species, interactive games, and art activities is conducted. During the program we show students photos and/or videos on which animals are in danger and discuss all threats and the ways that we study and protect them. We administer the same questionnaire again at a time period up to one month after the program, to gauge what the students have learned.
Our project aims to reach elementary and high school children living in coastal areas of Senegal, because many of these kids will grow up to work in the fishing industry. We also believe that they are future decision-makers, so we will help them to better immerse themselves in the protection and conservation of these endangered species. By the end of the program the students will know which marine species are protected in Senegal and why are they protected.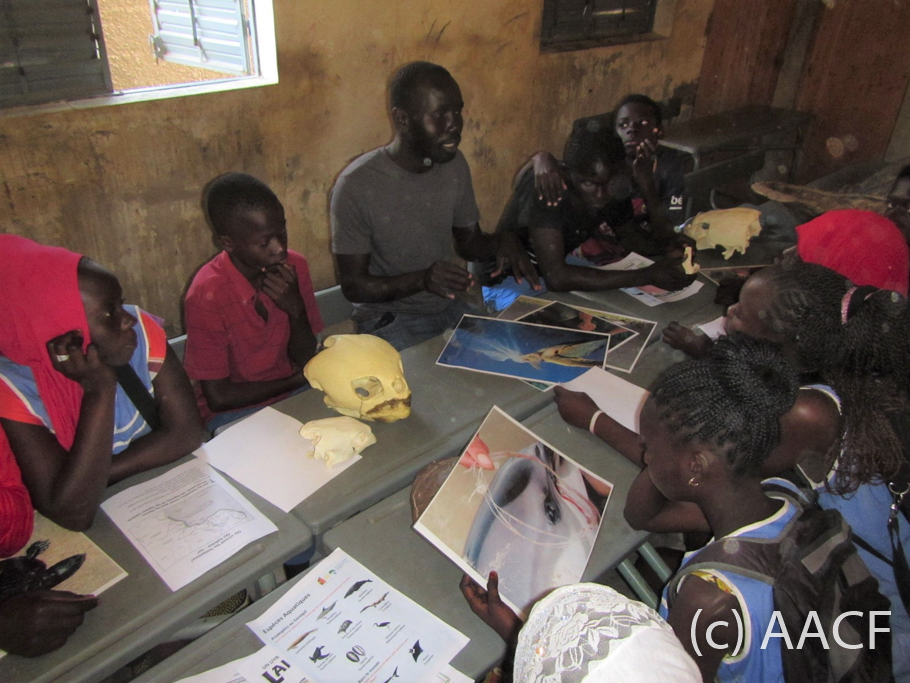 Our education programs began in 2015, when we participated in and Ecology Weekend Camp for kids learning about the marine environment and had a booth at a week-long World Environment Day festival attended by approximately 4000 adults and children. In 2016-2017 we participated in two annual Eco-citizen festivals in Dakar that were attended by 2000 children each year. In 2017 we led programs at five schools, in 2018 we expanded to ten, in 2019-2020 we led programs in eight schools in central coastal Senegal, reaching approximately 2200 students. Our 2020 programs were cut short due to school closures in response to the COVID-19 pandemic. We plan to expand our programs to schools further south into the Delta Saloum region where Atlantic humpback dolphins are primarily found in Senegal.
Ibrahima Ndong
African Aquatic Conservation Fund